LED Light Bulbs With a Vintage Look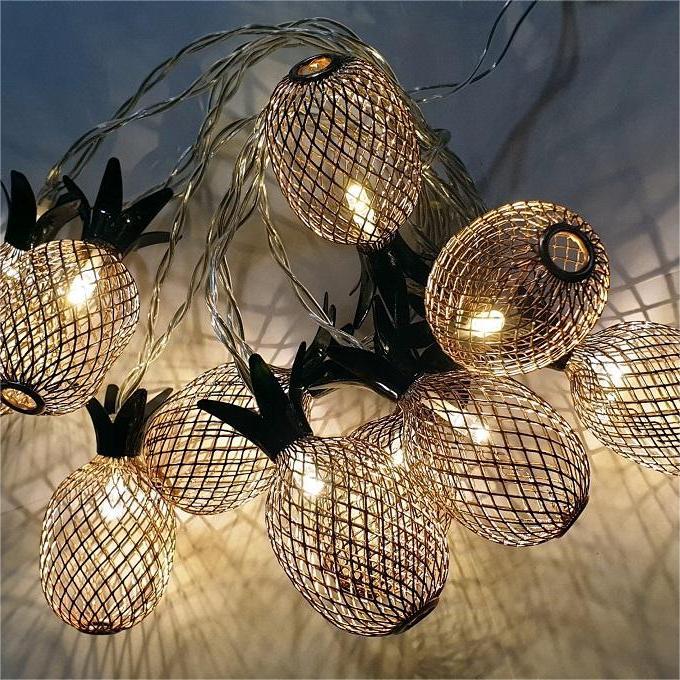 LED Light Bulbs With a Vintage Look
If you're interested in preserving your vintage style home lighting, you'll want to find an LED bulb with a vintage look. These bulbs are available from BulbAmerica and look just like the traditional incandescent bulbs, but are much more energy efficient. They also tend to last longer than incandescent bulbs.
GE Vintage Style LED Light Bulb
The GE Vintage Style LED Light Bulb combines the retro look of incandescent bulbs with the energy efficiency and savings of LED. This 60-watt replacement bulb has an amber finish and a golden glow, mimicking the look of an antique bulb. This is a great replacement bulb for fixtures where you turn on a light often. This product is also great for energy-conscious homes as it saves up to 89 dollars per year on energy costs.
The GE Vintage Style LED Light Bulb isn't for everyone, but it's still a good choice for some. It doesn't produce nearly as much light as a traditional 60-watt accent light, but it's bright enough for use in exposed bulb setups. It also works well with dimmer switches.
This bulb comes in many colors and styles. The vintage version is especially useful if you want to add a vintage style to a room. It comes in the shapes of Edison and filament bulbs. It has a warm color temperature, but it's not meant for overhead lighting.
LUXON LED Edison Bulbs
These retro-style LED bulbs can be dimmed from 0 to 100% to give the desired effect. While traditional LED bulbs only illuminate one side of the room, these bulbs can provide 360-degree stereo illumination, meaning that there are no dark spots. They also use an inert gas to reduce light decay and luminous temperature.
These retro-style bulbs also use very little energy, which is another reason why they are great for homes. Not only do they give off a warm, inviting light, but they also last for many years. That means you can have these bulbs for several years to come and not worry about their longevity.
These retro-style LED bulbs are great for any room of your home. They come in a variety of sizes, shapes, and brightness. You can even use them as integral design elements to add a vintage look to your home.
ASOKO LED Edison Bulbs
ASOKO LED Edison bulbs can provide a classic look in your home. They come in a variety of shapes and lengths and can be hung in pendants, chandeliers, and more. They can even be used outdoors. These light bulbs are long lasting and can last for decades.
LED filament bulbs also known as Edison bulbs offer a variety of warm color temperatures and give off a soft glow. Although they aren't ideal for task lighting, these bulbs are great for decorative fixtures because they complement decor while saving energy. These bulbs come in various sizes, shapes, and brightness levels.
To make the best selection, consider the lumen count. This number is typically not visible on vintage LED bulbs, but it will be on the label under "Lighting Facts." A 450-lumen bulb will not provide a high enough amount of light for task lighting. For this, you'll want to look for a bulb with at least 800 lumens. This is equivalent to the brightness of 60-watt incandescent bulbs.
Feit Electric Victorian bulbs
Feit Electric Victorian LED light bulbs offer the same quality and charm of traditional light bulbs but with a more energy-efficient bulb. This type of bulb uses 5.5 watts of electricity and saves 91% on electricity bills compared to a 60-watt incandescent bulb. They also have an average lifespan of 1500 hours. They are also RoHS compliant and 100% mercury-free.
The Victorian LED bulbs come in a variety of shapes and sizes. A typical size is 1.5 to five inches. They come in A-lamp and globe shapes. These bulbs are usually used in pendants and wall sconces. Another type is an Edison bulb. These bulbs come in a variety of colors.
These bulbs look great in vintage-style rooms and are available in many different sizes and shapes. The largest of these is a head-sized bulb that Ikea has recently released, while Philips will offer a king-size version later this fall. They are made by stringing light-emitting diodes together, and the arrangement of the filaments determines the look of the light.