Shine Bright with TK Maxx's Ceiling Lights: Upgrade Your Space with Style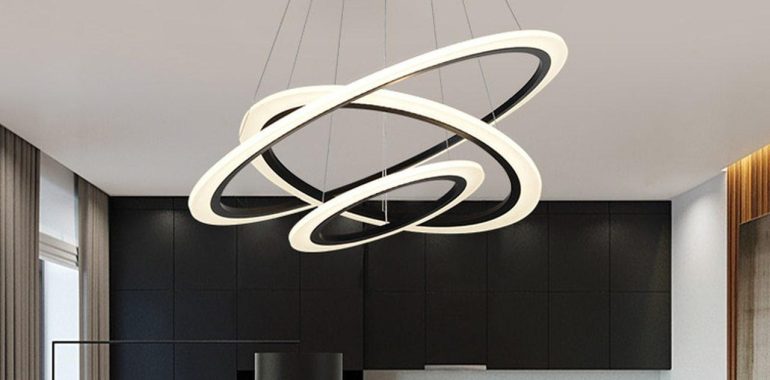 Shine Bright with TK Maxx's Ceiling Lights: Upgrade Your Space with Style
Introduction
Lighting is an essential element of any living space. It not only provides practical illumination but also contributes to the overall atmosphere and aesthetics of a room. One of the best places to start upgrading your lighting is the ceiling. With TK Maxx's selection of ceiling lights, you can add a touch of style and sophistication to any space.
Varied Styles and Designs
TK Maxx offers a wide variety of ceiling lights in different styles and designs to suit any taste. From modern and minimalist to ornate and traditional, there is something for everyone. You can choose from flush-mounted lights that sit flush against the ceiling or pendant lights that dangle from a chain or cord. The size and shape of the light fixtures also vary, from small and round to large and rectangular.
Flush-Mounted Ceiling Lights
Flush-mounted ceiling lights are a great choice if you have low ceilings or if you want a subtle look. They sit flush against the ceiling and provide even, diffused light. TK Maxx's selection includes flush-mounted lights with standard light bulbs, as well as models with LED lights that can be controlled with a dimmer switch. You can choose from finishes like brass, chrome, and matte black to complement your decor.
Pendant Ceiling Lights
Pendant ceiling lights are a popular choice for adding a focal point to a room. They come in various sizes, shapes, and materials, including glass, metal, and fabric. TK Maxx's pendant lights range from minimalist designs with clean lines to elaborately detailed fixtures with multiple bulbs. You can use them to add a touch of elegance to a dining room, create a cozy atmosphere in a living room, or bring some glamour to a bedroom.
Energy-Efficient Options
In addition to offering stylish designs, TK Maxx's ceiling lights are energy-efficient, which will help you reduce your energy bills and carbon footprint. LED lights consume less energy than traditional incandescent bulbs and last much longer, which means you won't have to replace them as frequently. You can also opt for ceiling lights that have integrated LED modules, which are even more efficient and offer a wider range of illumination.