Light Up Your Space with the Beautiful Flowerpot Lamp from &tradition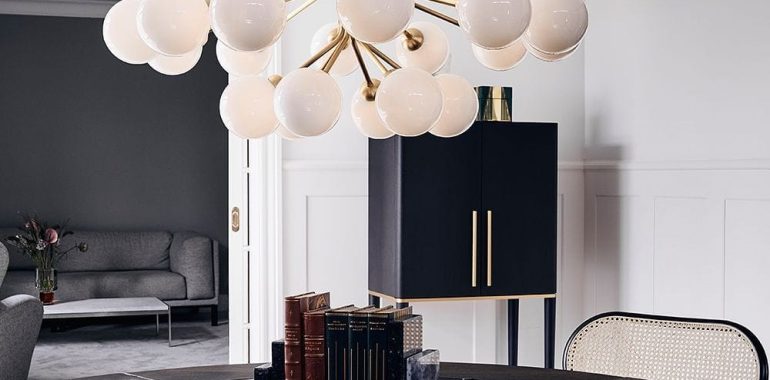 Light Up Your Space with the Beautiful Flowerpot Lamp from &tradition
Introduction
The Flowerpot Lamp is an iconic design that first appeared in the 1960s. Originally designed by Verner Panton, the Flowerpot Lamp has been reimagined by &tradition, a Danish design company. This lamp is a beautiful addition to any room, and its unique design sets it apart from other lamps on the market. In this article, we'll take a closer look at the Flowerpot Lamp and what makes it so special.
The Design of the Flowerpot Lamp
The Flowerpot Lamp was designed during the era of the psychedelic 1960s, and it reflects that in its unique shape and style. The lamp features two semicircular spheres that are arranged so that the smaller one is nestled inside the larger one. This creates a beautiful, organic shape that is pleasing to the eye. The lamp is made of high-quality metal, which gives it a solid and sturdy feel. The Flowerpot Lamp is available in a wide range of colors, so you can choose the one that best fits your room's color scheme.
The Versatility of the Flowerpot Lamp
One of the things that makes the Flowerpot Lamp so unique is its versatility. This lamp can be used in a variety of ways, depending on your needs. You can use it as a table lamp, a floor lamp, or even a pendant lamp. This makes it a great choice for any room in your home. Whether you're looking to add some light to your living room or create a relaxing atmosphere in your bedroom, the Flowerpot Lamp has you covered.
The Benefits of Choosing the Flowerpot Lamp
If you're still on the fence about whether or not the Flowerpot Lamp is the right choice for your home, consider the many benefits it offers. For starters, this lamp is incredibly stylish and eye-catching. It makes a statement in any room it's in and is sure to draw compliments from guests. Additionally, the Flowerpot Lamp is versatile and can be used in a variety of ways. This means that you can get more use out of it than you would with a traditional lamp.