Shining Above: The Enchanting Beauty of Ceiling Lights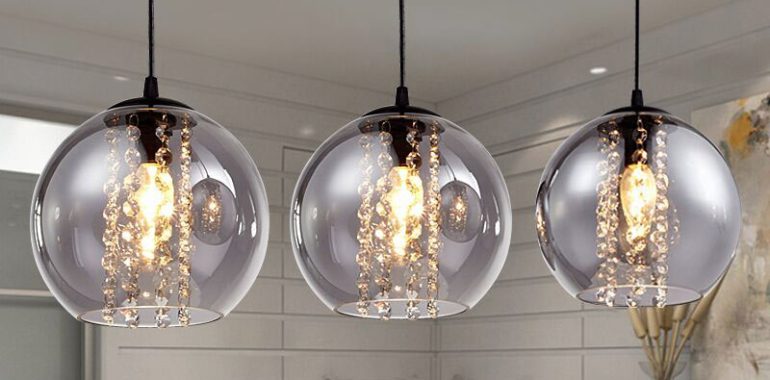 Shining Above: The Enchanting Beauty of Ceiling Lights
Introduction
Ceiling lights have become an integral part of modern home decor. They add an extra layer of sophistication and style to any interior design. When done right, ceiling lights can transform a dull and lifeless space into an elegant and welcoming environment. With endless options available in the market, homeowners are free to express their unique taste with the perfect selection. This article delves deeper into the beauty and importance of ceiling lights.
The Evolution of Ceiling Lights
The history of ceiling lights dates back to ancient times when people used torches and candles to light their homes. Over the years, innovative developments gave rise to electric lighting, which eventually led to the invention of ceiling lights. Initially, these lights were mainly used for functional purposes. Their main aim was to provide adequate illumination and keep the ceiling area clean. However, with the advent of new technology and artistic designs, ceiling lights have now become a statement piece that complements the decor of any room.
The Different Types of Ceiling Lights
There are various types of ceiling lights available today. Some of the most popular options include:
Chandeliers
Chandeliers have been a symbol of luxury and elegance for many centuries. These lights are often used in the living room or dining room, and they provide a fantastic ambiance. Chandelier varieties include modern crystal chandeliers, brass chandeliers, and antique chandeliers.
Pendant Lights
Pendant lights are great for creating a decorative focal point anywhere in a room. These lights hang from the ceiling and come in a variety of colors and styles. Pendant lights are excellent for illuminating kitchen counters, dining rooms, or hallways.
Flush Mount Ceiling Lights
Flush mount ceiling lights provide an unobtrusive lighting option that blends seamlessly with any ceiling. These lights are often used in smaller rooms like bathrooms, laundry rooms or closets.
The Importance of Good Lighting
Ceiling lights are essential to creating a comfortable and inviting atmosphere in the home. Having good lighting not only enhances the overall aesthetic appeal of a room but also promotes productivity and positivity. Proper lighting is essential for reading, working, and even sleeping! Good lighting also has the added benefit of being energy-efficient and reducing electricity bills.
The Effect of Ceiling Lights on Mood and Emotions
It is no secret that lighting has a profound impact on our health and wellbeing. Research shows that the color and intensity of light can affect our moods and emotions. Brighter lights tend to increase productivity and energy levels while dimmer lights elicit a sense of relaxation and calm. The lighting design used in a room can also affect the mood of its occupants. Soft, warm light creates a welcoming atmosphere and fosters feelings of comfort and relaxation, while bright, white light is more energizing and has a stimulating effect.
Ceiling Lights as Functional Art
Ceiling lights have always been known for their aesthetics, and modern designs go even further in blurring the line between art and functionality. Many designers and manufacturers are focusing on creating elegant and original lighting solutions that are both pleasing to the eye and practical. These artful designs come in a variety of styles, from minimalist to over-the-top glamour.
Sources
Lowe's Home Improvement. "Lighting and Ceiling Fans". https://www.lowes.com/c/Lighting-ceiling-fans
"The Changing Role of Light in Architecture". Nulty Plus. Accessed 2 August, 2021. https://www.nultyplus.com/changing-role-light-architecture/
Gabriel, Roomo. "Chandelier History" The Light Connection. Accessed 2 August, 2021. https://www.thelightconnection.us/chandelier-history/#:~:text=One%20common%20story%20states%20that,fruit%20and%20lit%20by%20candles.
Decoist. "How Different Types of Lighting Can Affect Your Mood." 15 October, 2013. Accessed 2 August, 2021. https://www.decoi