Flos Mayday Lamp: The Ultimate Blend of Design and Functionality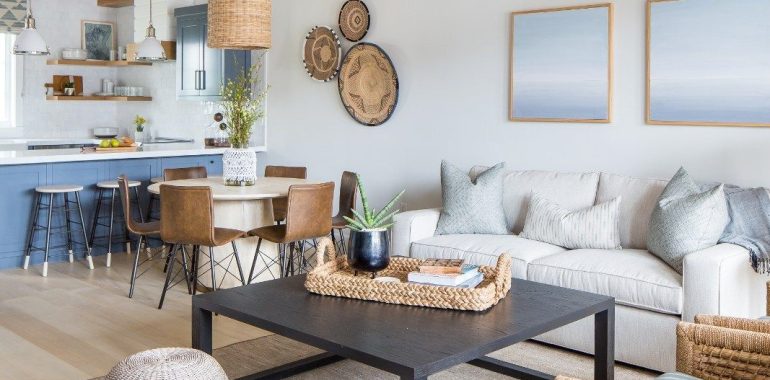 Flos Mayday Lamp: The Ultimate Blend of Design and Functionality
Introduction
Light is an essential aspect of our homes and workplaces, affecting our mood, productivity and overall well-being. Lighting can make or break a room's ambiance and aesthetic appeal, and finding the right lamp to suit one's needs can be a daunting task. The Flos Mayday Lamp is a product that has managed to combine both design and functionality to provide the ultimate lighting solution.
Description of Flos Mayday Lamp
The Flos Mayday Lamp is a portable lighting system designed by the renowned lighting designer, Konstantin Grcic, for Flos, the Italian lighting company. It was launched in 1999 and has since become a popular choice among design enthusiasts. The lamp's design is simple yet innovative, and it is made from lightweight, injection-moulded polypropylene, making it easy to carry around. It takes its name from the distress signal "mayday", which was coined in 1923 by Frederick Stanley Mockford, a senior radio officer at Croydon Airport, London.
The Mayday Lamp has a unique handle, which doubles as a cord reel, allowing you to adjust the height of the lamp and move it wherever you want. The handle also acts as a hook, allowing you to hang the lamp from a ceiling or wall bracket. The lamp's design is sleek and minimalistic, making it suitable for a wide range of settings, from homes to offices and even outdoor spaces. The Mayday Lamp's design also ensures that its light can be directed wherever it is needed, providing a versatile and customizable lighting solution.
Functionality
In addition to its design, the Flos Mayday Lamp's functionality is what makes it stand out from other lighting solutions. The lamp has a 4-meter-long power cord, which is wound around the handle, making it easy to shorten or lengthen the cord as needed. The Mayday Lamp has a built-in on/off switch, making it easy to turn on and off, and it uses high-quality halogen lightbulbs, which provide a warm and inviting glow. The lamp's light can also be adjusted using a dimmer, providing you with complete control over the lighting atmosphere.
The Mayday Lamp's functionality also makes it an ideal choice for emergency lighting. The lamp can act as a backup light source in the event of a power outage, thanks to its portable design, making it easy to move around and use wherever needed. The Mayday Lamp also has a built-in flashlight, which can be used independently of the lamp, and a battery backup, which ensures that the lamp will continue to function even when there is no power source.