Illuminate your Space with Style: The Seletti Wall Lamp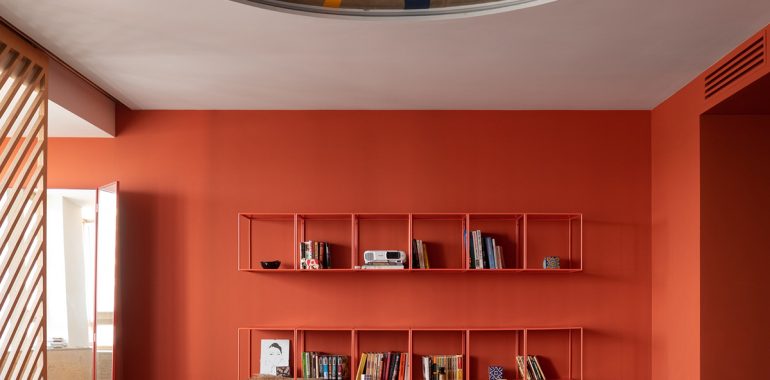 Illuminate your Space with Style: The Seletti Wall Lamp
Introduction
Lighting is a crucial component of interior design. The right lighting can enhance the ambiance and mood of a room. It can make a small space appear larger or a dark room seem brighter. A well-designed lighting scheme can also add character and personality to a space. In this article, we will explore the Seletti Wall Lamp and how it can transform your room.
What is the Seletti Wall Lamp?
The Seletti Wall Lamp is a contemporary lighting fixture that adds style and sophistication to any room. The lamp consists of a porcelain base and an LED bulb. The porcelain base is shaped like a human hand, with the fingers curled around the bulb. The LED light emits a warm, soft glow that creates a cozy atmosphere.
The Seletti Wall Lamp is available in two color options: white and gold. The white version is simple and understated, while the gold version adds a touch of glamour and luxury.
Design and Functionality
The Seletti Wall Lamp is not just a source of light; it is also a piece of art. The hand-shaped porcelain base adds a unique touch to any interior. The lamp provides directional light, which is perfect for reading or highlighting a specific area of the room. The LED bulb is energy-efficient and long-lasting, making it a cost-effective lighting solution.
Installation and Maintenance
The Seletti Wall Lamp is easy to install and requires minimal maintenance. The lamp comes with a wall bracket and screws for easy installation. The porcelain base can be wiped down with a soft, damp cloth to remove any dust or debris.
Where to Use the Seletti Wall Lamp
The Seletti Wall Lamp can be used in a variety of settings, including living rooms, bedrooms, and home offices. It can be installed on its own or in pairs to create a symmetrical and balanced look. The lamp is versatile enough to complement different interior design styles, from minimalist to bohemian.