16 Chic Garden Swimming Pool Designs For You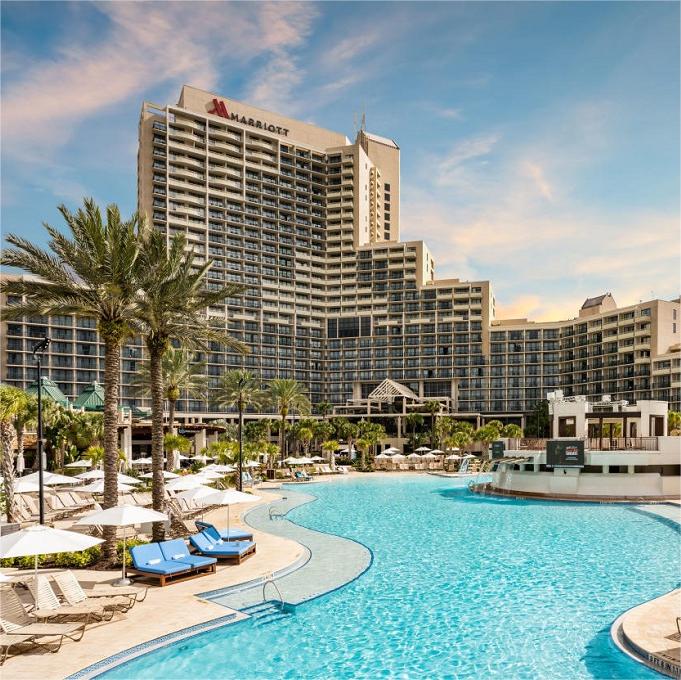 16 Chic Garden Swimming Pool Designs For You
Chic villa pool patio designs can inspire your pool villa construction, allowing you to create a stunning villa pool patio. These courtyards are very well done in terms of design trends and styles. These stunning villa pool courtyard views are worth your reference, whether it is a simple design with sun umbrellas and lounge chairs, or a pool villa with a very beautiful landscape…
If you are designing and renovating a villa courtyard, quickly choose a swimming pool in your heart style!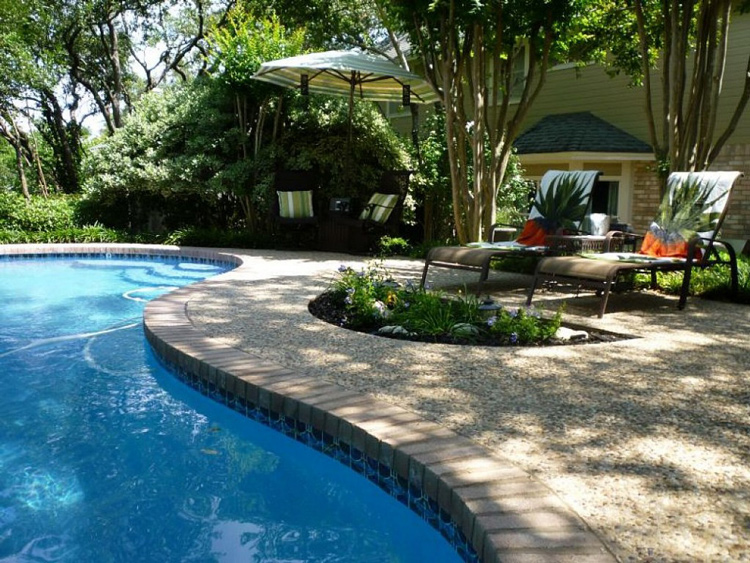 The villa pool courtyard in the backyard of the villa, put on parasols and lounge chairs, and you can enjoy your private villa swimming pool beautifully.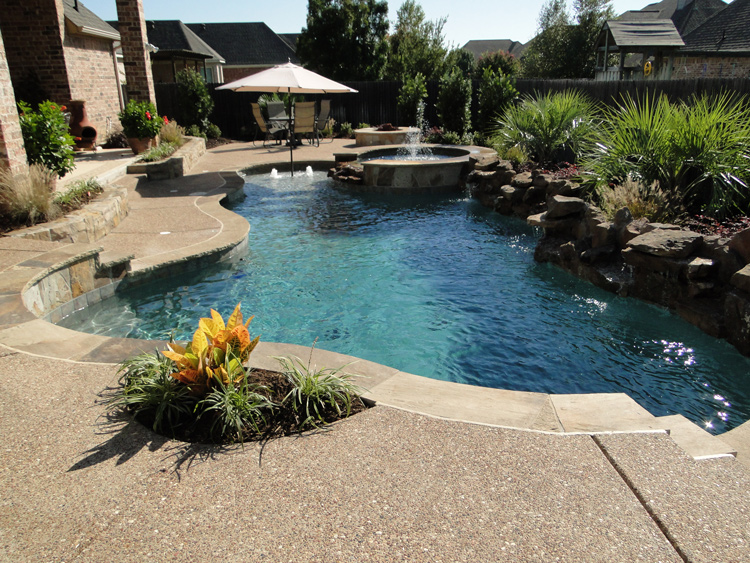 Natural style villa pool landscape design. Simple fountain, white umbrellas.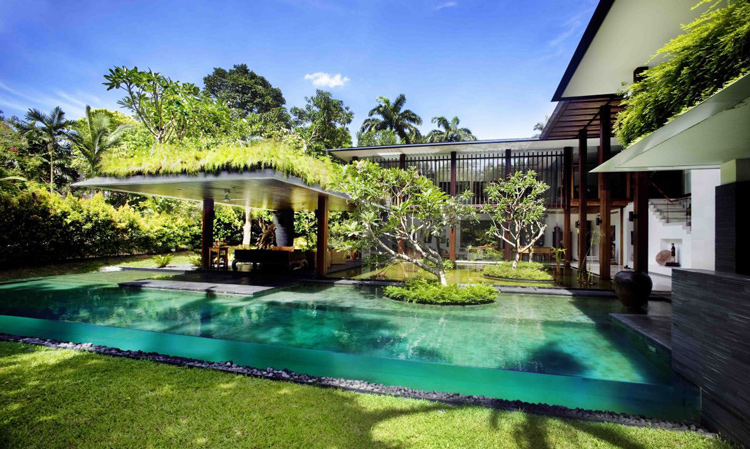 This is a very creative and stunning villa pool design. Especially the pavilion covered by green vegetation on the side of the pool – the atmospheric villa pool courtyard design.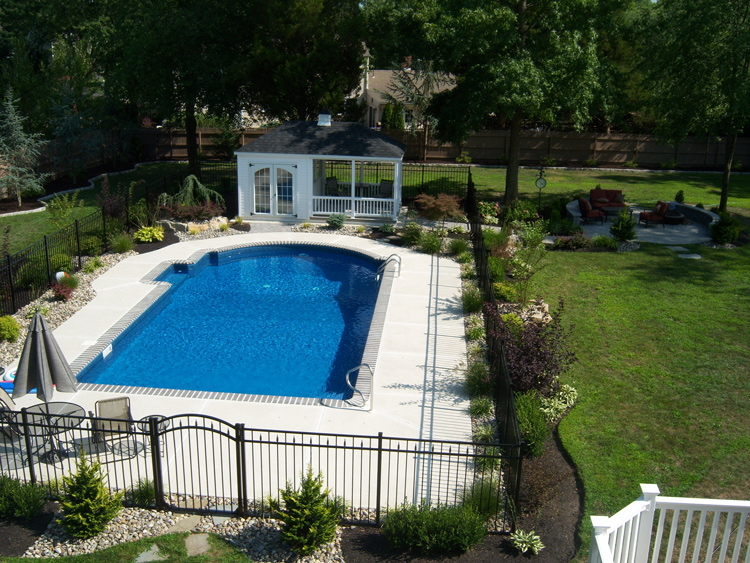 Simple and elegant villa pool courtyard design, black iron fence and white ground pavement, very classic.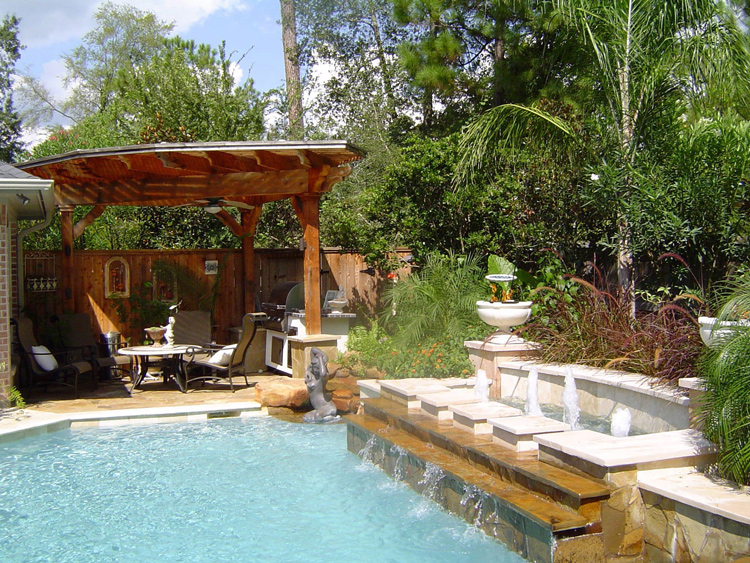 Impressive villa pool landscape design, albeit not very large. The wooden gazebo and the linear fountain are the highlights.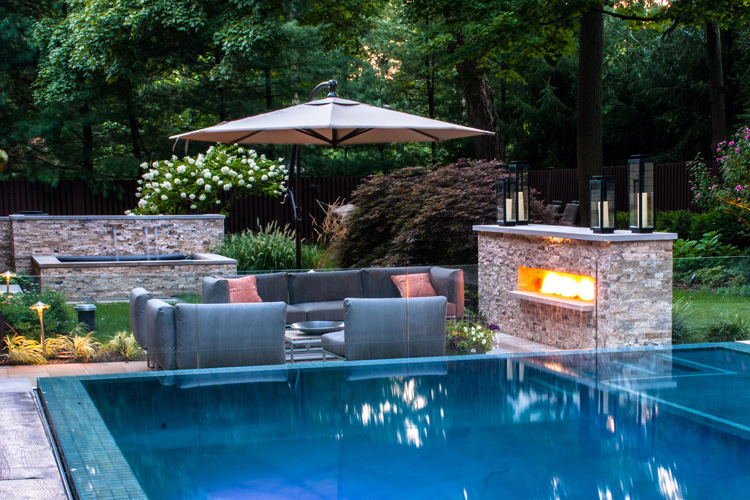 Beautiful and atmospheric villa pool courtyard, next to the pool is a brick fireplace and gray leather sofa decoration.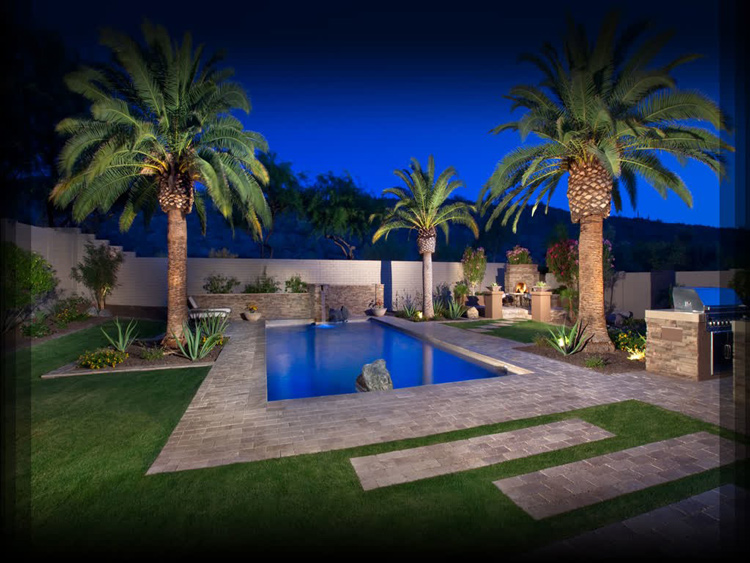 Charming villa pool courtyard. Neat lawn landscape and white fence design.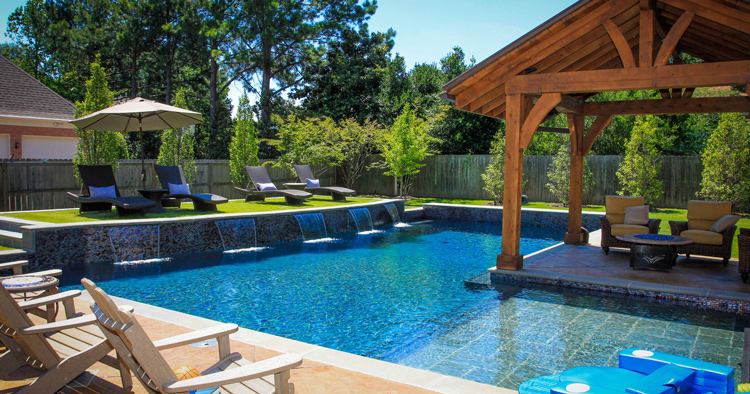 With the beautiful view of the villa's pool courtyard, it is quite comfortable to put a row of black lounge chairs under the white umbrellas.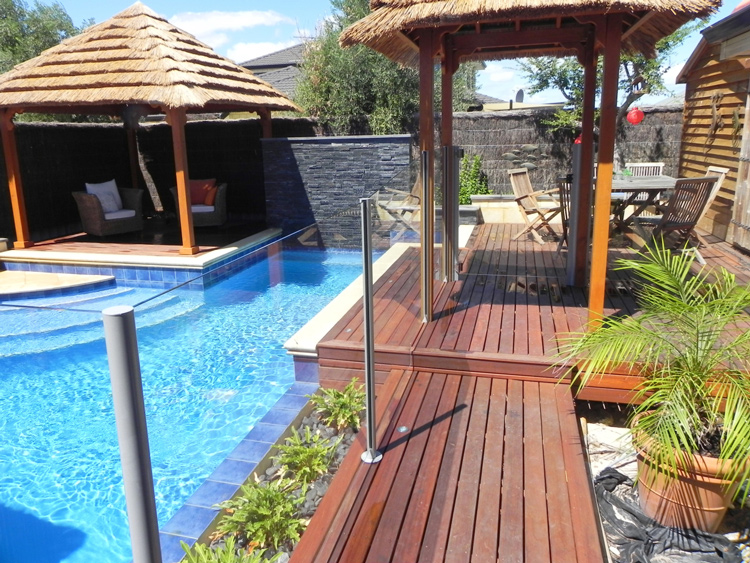 The minimalist villa pool courtyard landscape, the small pavilion that simulates thatch and the design of anti-corrosion wood and wood floors.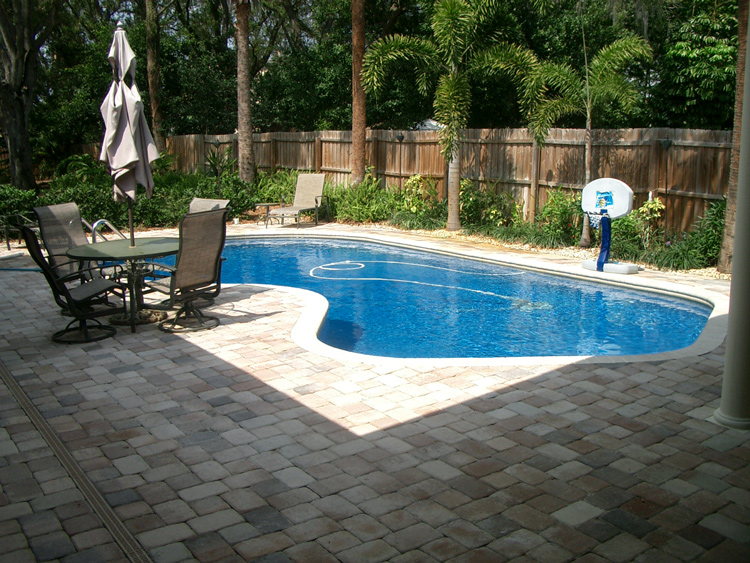 The landscape design of the swimming pool in the backyard of the villa, the wooden fence ensures privacy and the permeable brick paving is not only practical but also beautiful.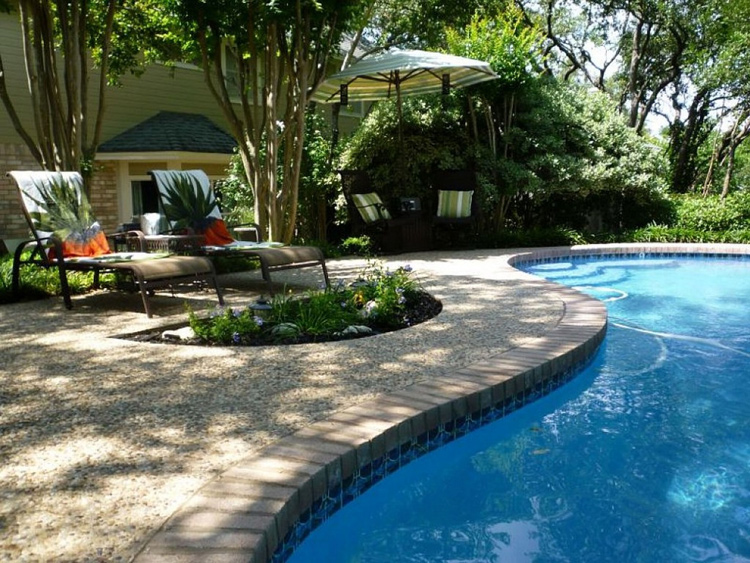 Relatively simple villa pool courtyard design, washed stone pavement, surrounded by green plants.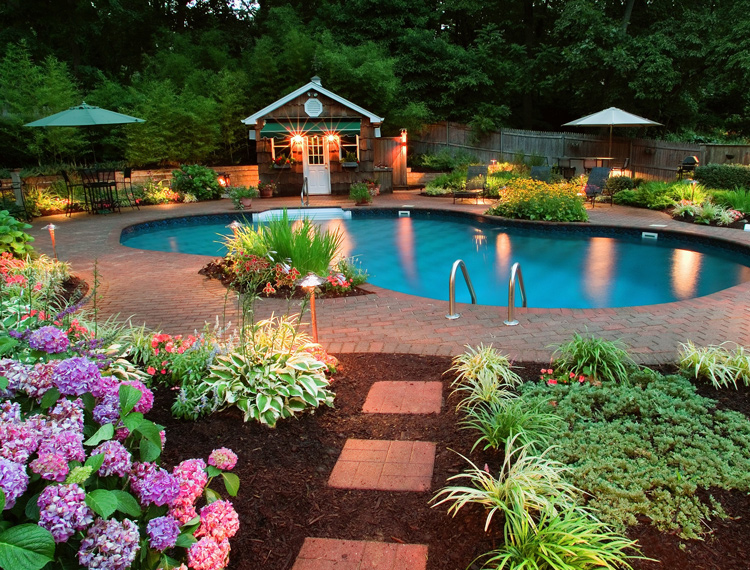 Very nice villa pool courtyard. The combination of a variety of low plants and the perfect lighting design create a fairytale atmosphere.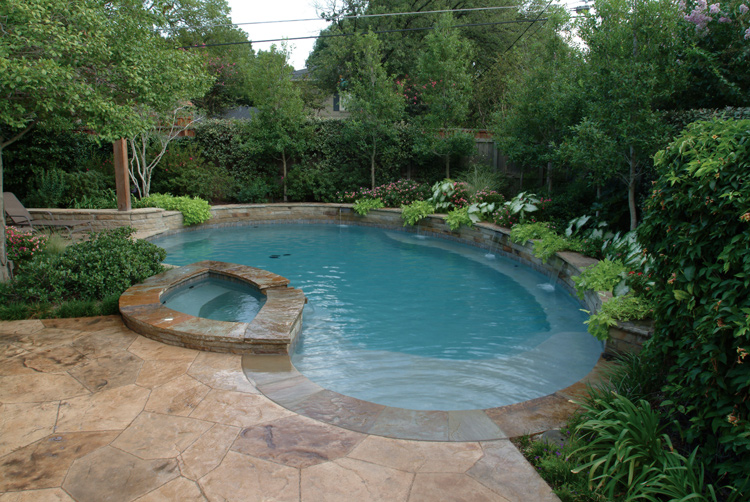 This villa pool courtyard not only has a deep water area, but also a shallow water area, so children at home can also use it with confidence.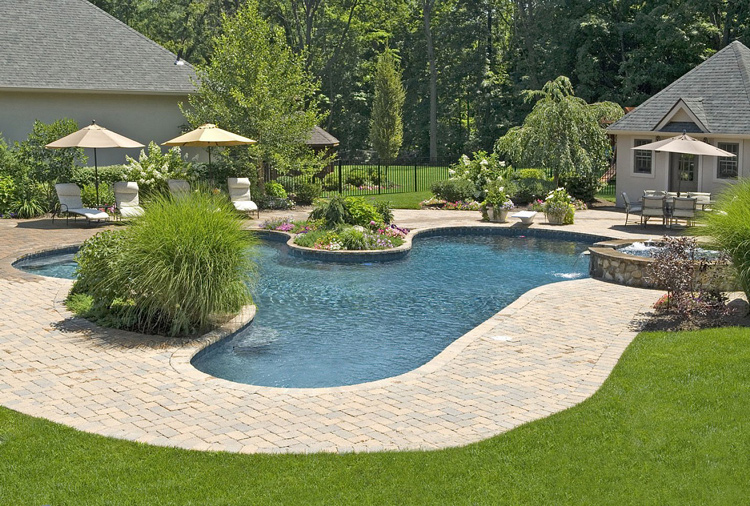 A very special-shaped villa pool courtyard adds a lot of fun to swimming.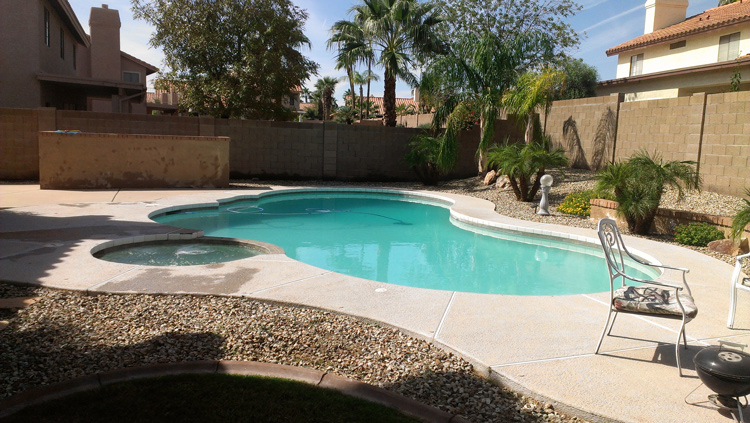 The simple villa pool courtyard design has fewer plant collocations. The gravel belt next to it can prevent the pool water from being brought into the room.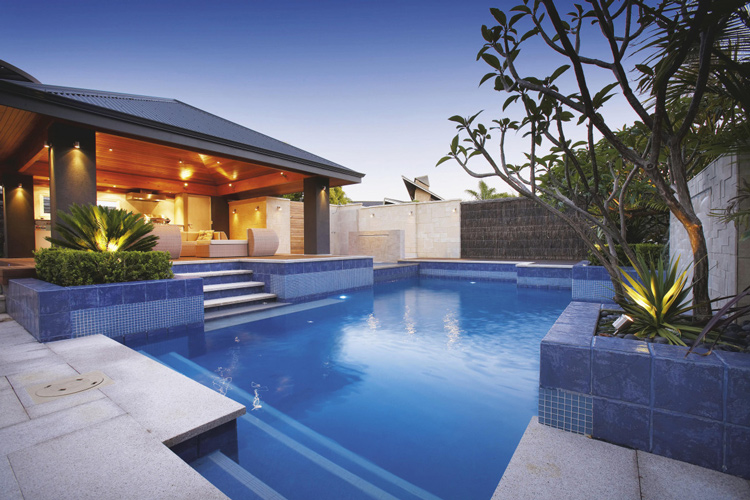 The futuristic villa pool courtyard design is matched with blue deep water and wooden leisure pavilions, which has the feeling of a seaside holiday villa.