Adding Elegance to Your Space: The Beauty of Jersey Pottery Table Lamps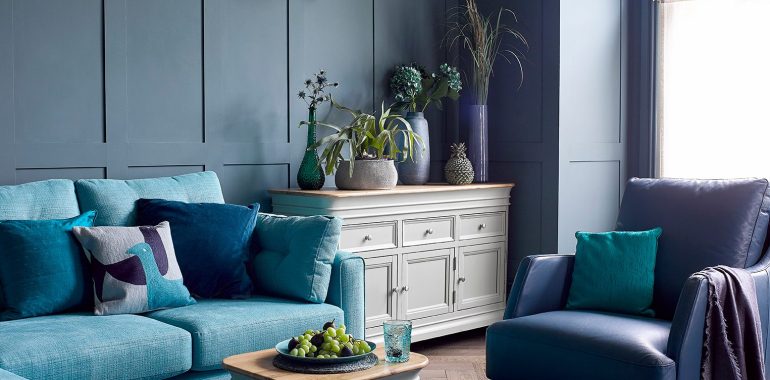 Adding Elegance to Your Space: The Beauty of Jersey Pottery Table Lamps
Adding the right lighting to your home can make all the difference in creating a warm and inviting atmosphere. Jersey Pottery Table Lamps offer just that, with their unique designs and quality craftsmanship. These lamps are perfect for adding a touch of elegance to any space, be it your living room, bedroom, or even your office. Let's explore what makes Jersey Pottery Table Lamps stand out and why you should consider adding them to your home.
Design
The first thing you'll notice about Jersey Pottery Table Lamps is their beautiful and unique designs. These lamps come in a variety of shapes, sizes, and colors, featuring intricate patterns and designs that are inspired by the natural beauty of the Jersey coastline. The designs are not only visually stunning, but also functional, as the lamps provide a soft and warm light that can create a cozy atmosphere in any room.
The Jersey Pottery Table Lamp collection includes different styles to fit any aesthetic. For a rustic and earthy vibe, the Cézanne collection features lamps with natural tones and textures. The St. Ouen collection is perfect for a coastal-themed space, with lamps featuring intricate shell and sea-inspired designs. For a touch of modern sophistication, the Le Hocq collection has sleek and minimalistic designs that can fit in any contemporary setting.
Craftsmanship
Jersey Pottery Table Lamps are not only visually stunning, but also made with exceptional craftsmanship. The lamps are made with high-quality materials and handcrafted in small batches, ensuring that each piece is unique and of the highest quality. The lamps are made with either ceramic or porcelain, which offer durability and a smooth finish. The brass lamp fittings are manufactured to a high specification and are fully adjustable, enabling you to position your lamp to your own requirements.
The Jersey Pottery company is dedicated to sustainability, using eco-friendly practices and materials wherever possible. Their lamps are designed to be durable, which means you'll be able to enjoy them for years to come, without contributing to unchecked consumerism and landfill waste.
Practicality
Not only are Jersey Pottery Table Lamps beautiful and well-crafted, but they are also practical, making them the perfect addition to your home or office. Whether you're using your lamp for reading, studying, working, or just relaxing, the soft warm light can create a cozy and inviting atmosphere that allows you to unwind and feel at ease.
The lamps are also versatile in terms of placement, as they can be used on a bedside table, desk, or as a decorative piece on a living room table. Since they come in a variety of shapes and sizes, you can choose a lamp that fits your specific needs and aesthetic preferences.